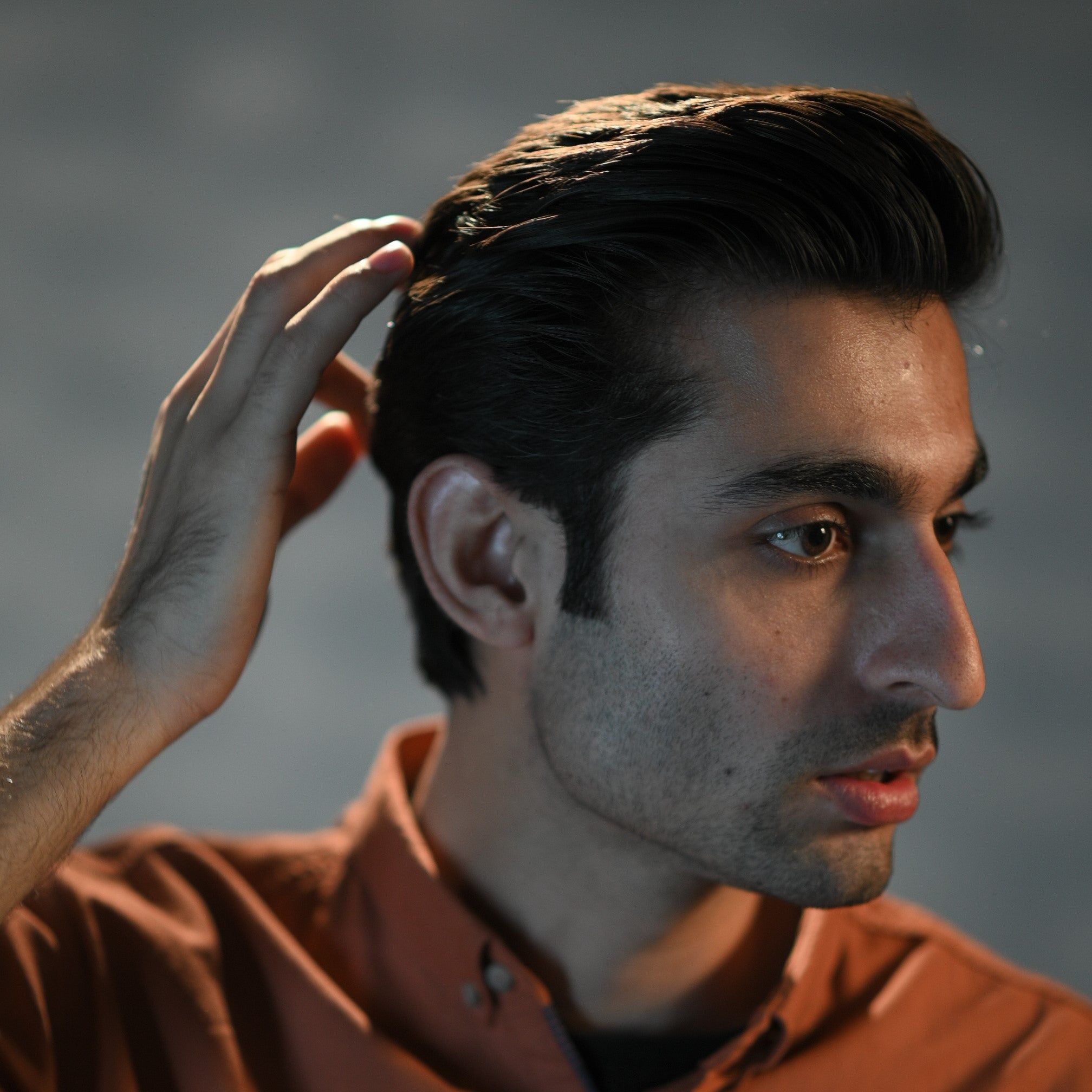 Firm Hold, Medium Shine Styling Paste.
• Firm hold
• Delivers a defined and formal look
• Improves and strengthens the hair shafts
• Ideal for all hair types
• Helps to seal rough ends
• Keeps the moisture intact while preventing dry or itchy scalp
• Creates bold look, while keeping the hair healthy
• 30 G - Pocket size, style throughout the day
• Sulphate, Paraben, and Cruelty-free
• All order above Rs. 2000 are given free shipment. We recommend buying it with Rager 100ml to save up the delivery charges.
• Your shipment charges will be calculated at checkout. 
• After receiving your order we intend to deliver it to your door step as soon as possible. Do allow us a time of 3-4 working days before worrying about your order.
• Please provide a functional contact number to avoid any inconvenience.
• Remove dime size amount, place in the palm 
• Warm it up by rubbing your hands together. 
• Work into damp or dry hair and style. 
• Use more if you need to. Kick-ass!
TIFMO TIPS:
The perfect styling product for everyday pompadours, comb-overs, and slicked-back styles!
For use on wet hair:

For a wet or "slicked back" use a comb to evenly distribute the product onto towel-dried hair and set the hair to the desired style for a firm hold.

For use on dry hair: 

For a textured look, warm a small amount of product by rubbing it between fingertips for a few seconds. Use your fingertips to define curls, to highlight movement and to define texture.
Firm Hold, Medium Shine Styling Paste.
We recommend this product only to individuals who are ready to make a Style Statement. It will give you a firm hols with a medium to glossy finish. This is your go-to product for Important Events where you need to be the Sharpest-Looking guy in the room.
With a balanced amount of Castor oil as its base ingredient which, in addition to abundant health benefits, it adds a very Classy Sheen to your hair.
Additionally, Bambusa Vulgaris (Bamboo) Extract which has high concentration of silica Improves Hair Growthwhile Restoring their Elasticity.
·      Castor Oil
·      Lanolin Jelly
·      Shea Butter
·      Hydrogenated Castor Oil (Peg-40)
·      Beeswax
·      Micro-Crystalline Wax
·      Hydrogenated Beeswax (Peg-8)
·      Distilled Water
·      Ceteareth-20
·      Borax
·      Limonene
·      Lavendar Essential Oil
·      Vitamin-E
·      Preservatives
Only guys who are ready to make a style statement should buy this. In other words, if you want to give off the vibe that you are an individual who looks after his hair. It will give you a firm to strong hold with a medium to glossy shine. So, we got you covered from a fancy meetup to any formal event.

We used a balanced amount of Castor oil as the base ingredient, in addition to its abundant health benefits, it adds a very classy sheen to your hair. Shea butter supplies the hair with vitamin A and E, along with other essential fatty acids which keep the moisture intact and adds a subtle shine to the hair. Just the right amount of Shea butter makes the end result not greasy, but at the same time softens the dry brittle hair and keeps the scalp and hair healthy.

A handful amount of Lanolin Jelly acts as a natural moisturizer that promotes smoothness healthy, youthful hair. While giving a very good consistency and scoop-ability to the product.
All in all, this product will take care of your hair health while giving you a formal and well-defined styling effect. 

For hold, we have to use a very unique combo of carefully chosen waxes. Each wax serves its own purpose. And to combat the extremities of Pakistan's environment we used Ceteareth-20. The Cetearyl alcohol in the Ceteareth 20 is derived from natural oil (cetyl and stearyl alcohol) making it hydrophilic in nature. While you have it on, you can forget about your hair's hydration. Pomade will take care of itself. It attracts water molecules, thereby keeping your strands well hydrated while preventing dry or itchy scalp.

Additionally, we used a unique combo of extracts and oils for their health benefits. 
Bergamot Fruit Oil promotes hair growth and nourishment. it also plays a vital part in increasing hair strength.

Bambusa Vulgaris Extract which has a high concentration of silica improves hair growth while restoring its elasticity. It also brings shine to hair and increases its softness.

Glycine Soja (Soybean) Germ Extract act as a conditioner and a moisturizer which ultimately results in hair growth with increased hair strength.