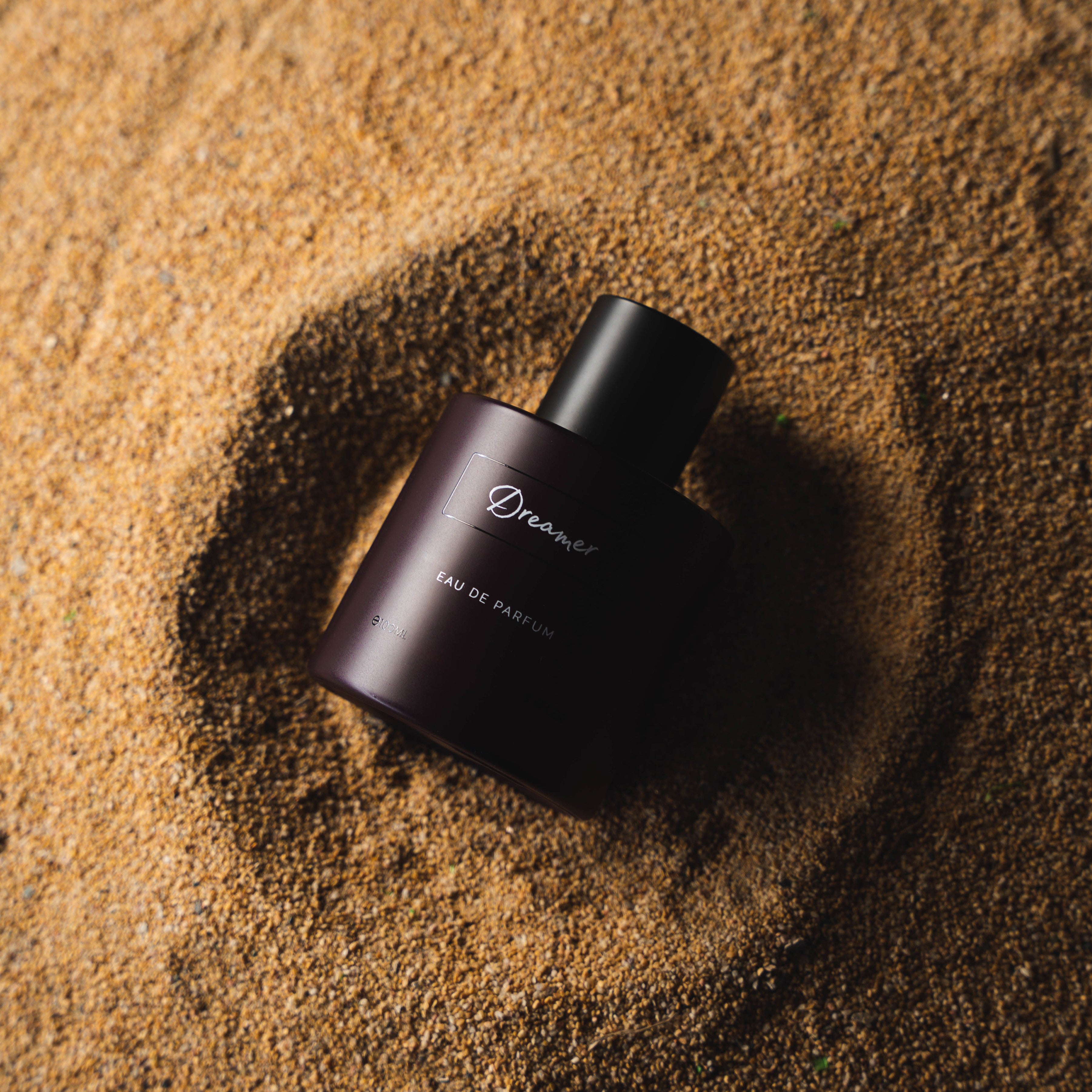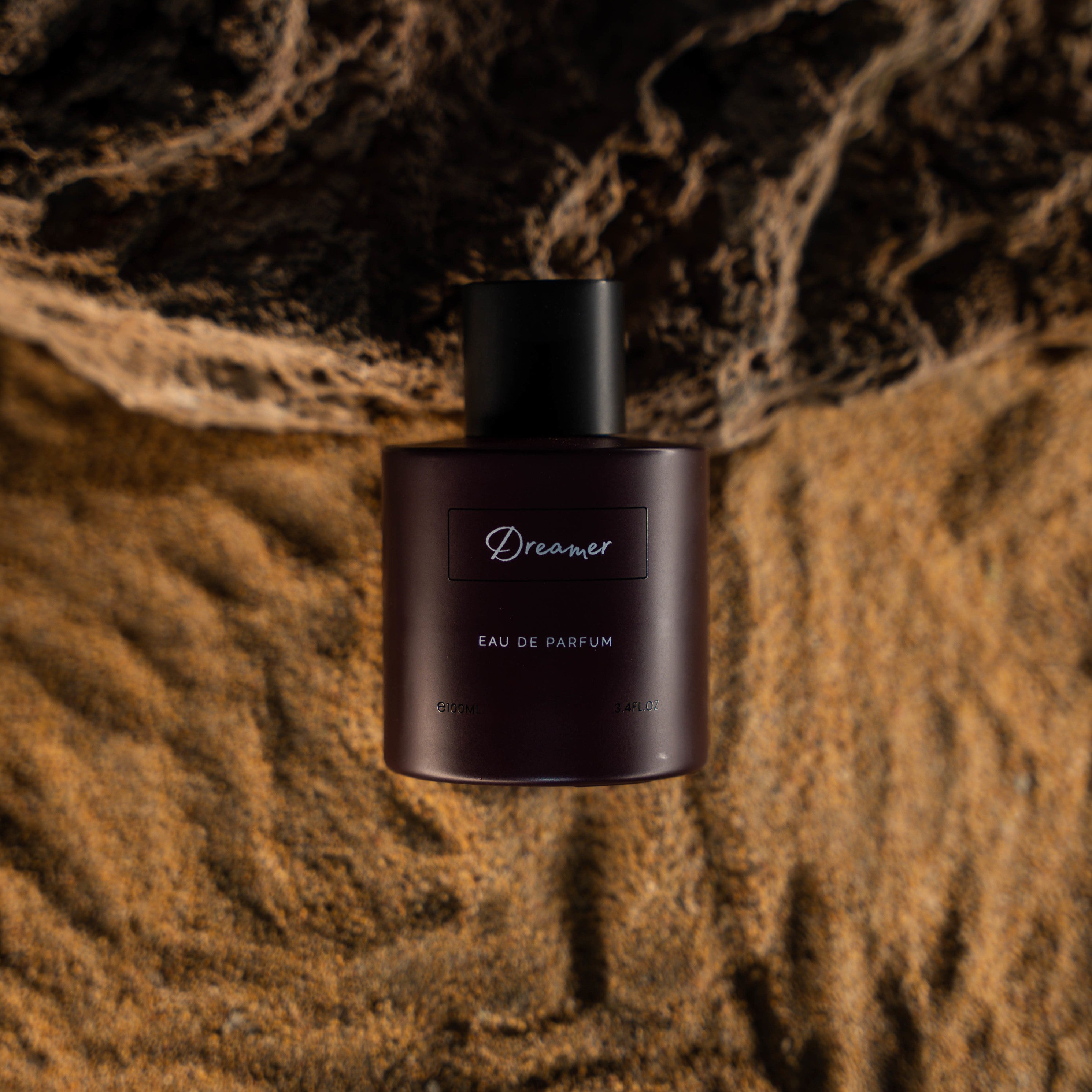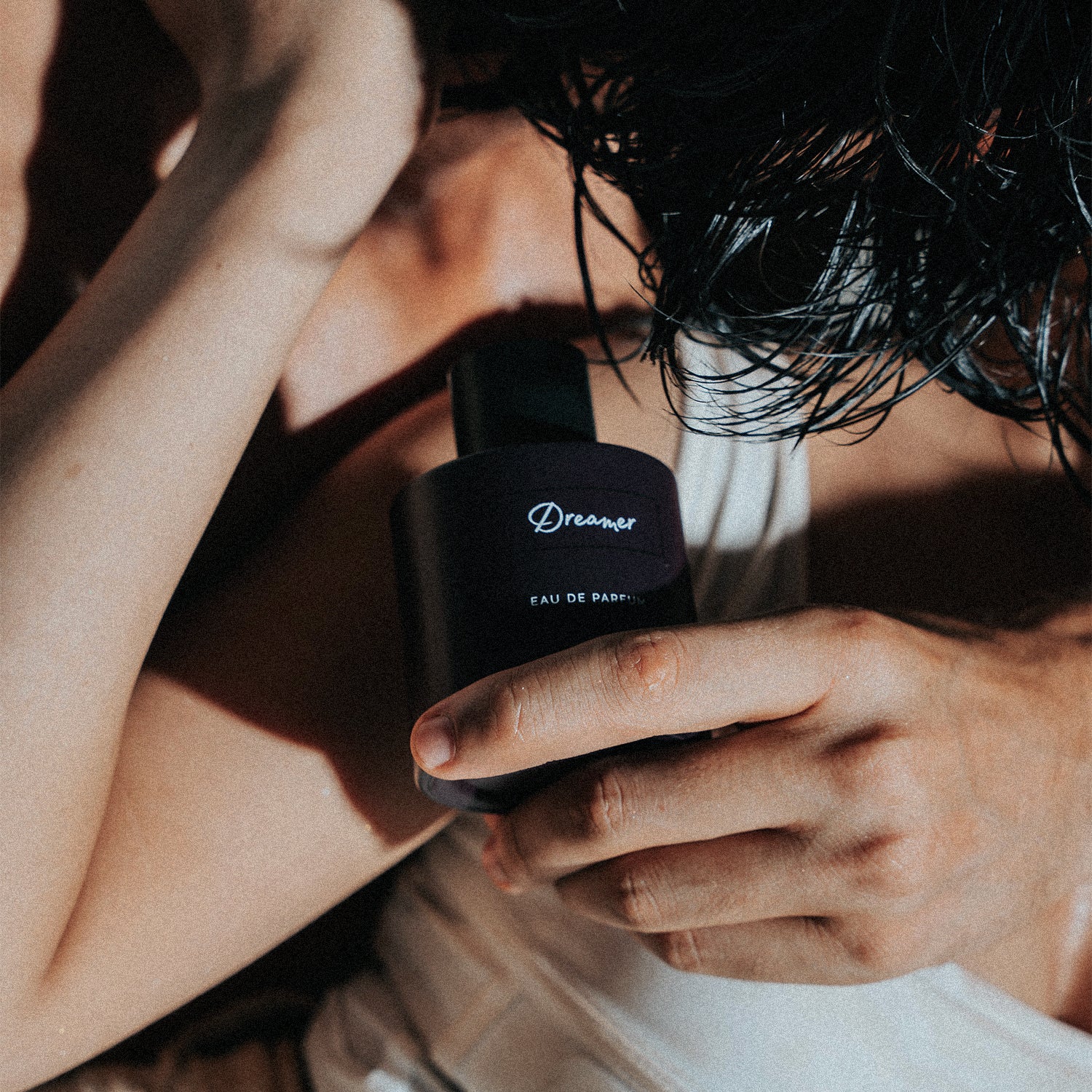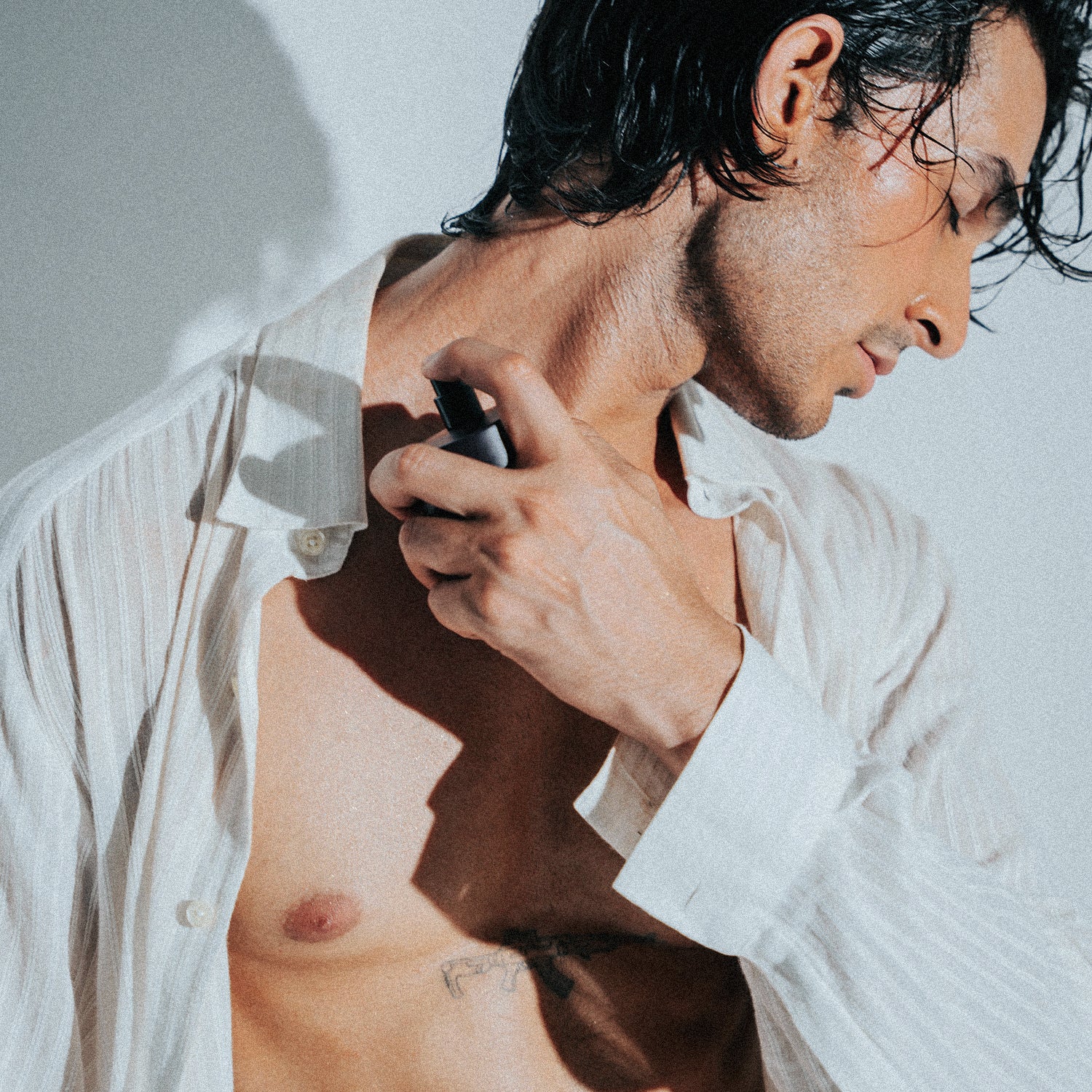 The New Unisex Limited Edition Eau De Parfum - Where Passion Meets Desire.
Dreamer is an invitation to explore the depths of desire and passion. An intriguing journey that seduces with its aromatic notes, immersing you in an unforgettable olfactory experience.

Scent
Dreamer opens with a mesmerizing embrace of Amber and Oudwood, a passionate union that gradually merges with the earthy richness of Moss, creating an intoxicating allure. This is further heightened by the sensual charms of Patchouli. As the scent evolves, the Bulgarian Rose and Orange Blossom gracefully envelop you in an aura of mystery, exuding refinement and seduction. This enigmatic aura captures the senses leaving an irresistible trail that's a testament to its passion and desire, casting a spell on the unforgettable nights.
Top Notes: Amber, Moss, Patchouli
Heart Notes: Bulgarian Rose, Orange Blossom
Base Notes: Agarwood (Oud), Patchouli, Amber, Musk
You will Love this if...
You appreciate scents that evoke desire, passion, and refinement.
Dreamer is more than just a perfume; it's an intimate experience, a timeless gift for moments that deserve to be etched in memory. Its minimalist design, complemented by a deep maroon hue, symbolizes the scent's timelessness. Dreamer carries an evocative message of love and luxury, making it a perfect gift for those who understand the art of desire and the power of passion.
Dreamer arrives in a bottle drenched in the deep hues of maroon, a perfect embodiment of seduction. Its form, round and unembellished, honors the simplicity and sophistication of modern design. The matte finish radiates elegance and sophistication with its minimalist design, paying tribute to timeless luxury.
Apply the fragrance to clean, dry skin.
Avoid rubbing; let the perfume develop naturally.
For heightened intensity, apply it to your pulse points (wrists, inner elbows, and lower neck).
Feel free to apply as much as your senses desire.
Shipping is complimentary.
We aim to deliver your order to your doorstep swiftly. Please allow 3-4 working days before taking further action.
To ensure a smooth delivery, kindly provide a functional contact number.
We do not accept returns once the package is opened. In case of an issue, please contact our customer support.
New Unisex Scent by Tifmo
ARTISTIC INSIGHT
"Creating Dreamer was a journey into the depths of intrigue and refinement. We sought to craft a scent that whispers seduction, captures the essence of passion, and awakens the desire to embrace unforgettable experiences."
- Parfumer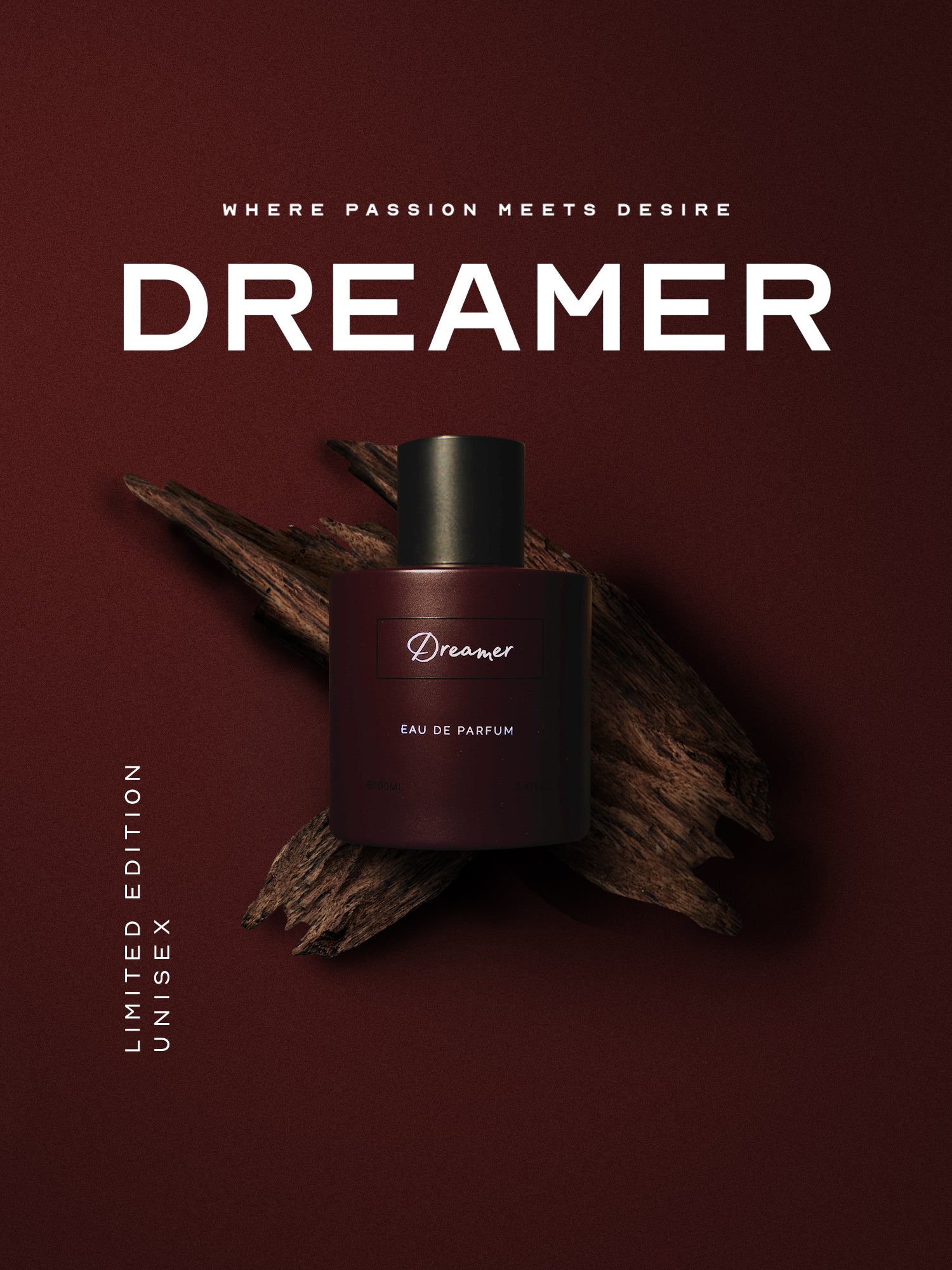 "Dreamer Eau De Parfum unravels like a captivating story, with each note revealing a new chapter in the tale of desire and refinement."
OLFACTORY JOURNEY
NOTES UNVEILED
Sensual Prelude
Dreamer unveils itself with a sensual prelude of alluring Amber, accentuated by the rich moss and the depth of Patchouli, evoking an air of intrigue, igniting the passion within.
Captivating Heart
The heart notes echo the enigmatic tales of Bulgarian Rose and the seductive Orange Blossom, enveloping you in their mysterious charm, stirring the desires of the soul.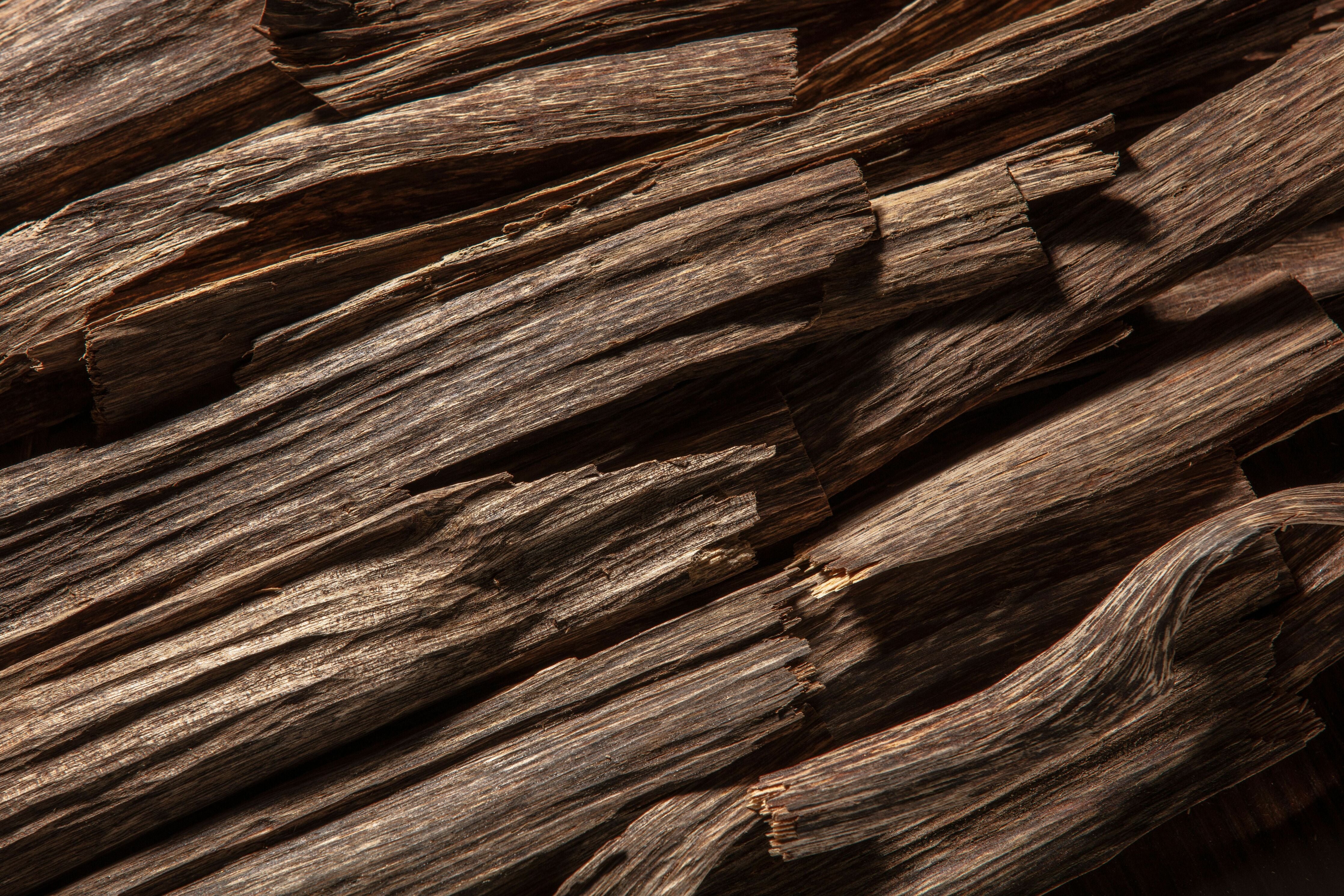 Hypnotic Finish
Dreamer's base echoes with the depth of Agarwood (Oud), the essence of dreamy nights, underpinned by the enchanting blend of Amber and Musk, leaving an unforgettable and seductive trail of passion and desire.
Dreamer's packaging is a reflection of the fragrance's allure and elegance. The matte maroon bottle is a vessel of seduction. Its understated yet modern design transforms Dreamer into a captivating gift that speaks of passion, desire, and luxury.